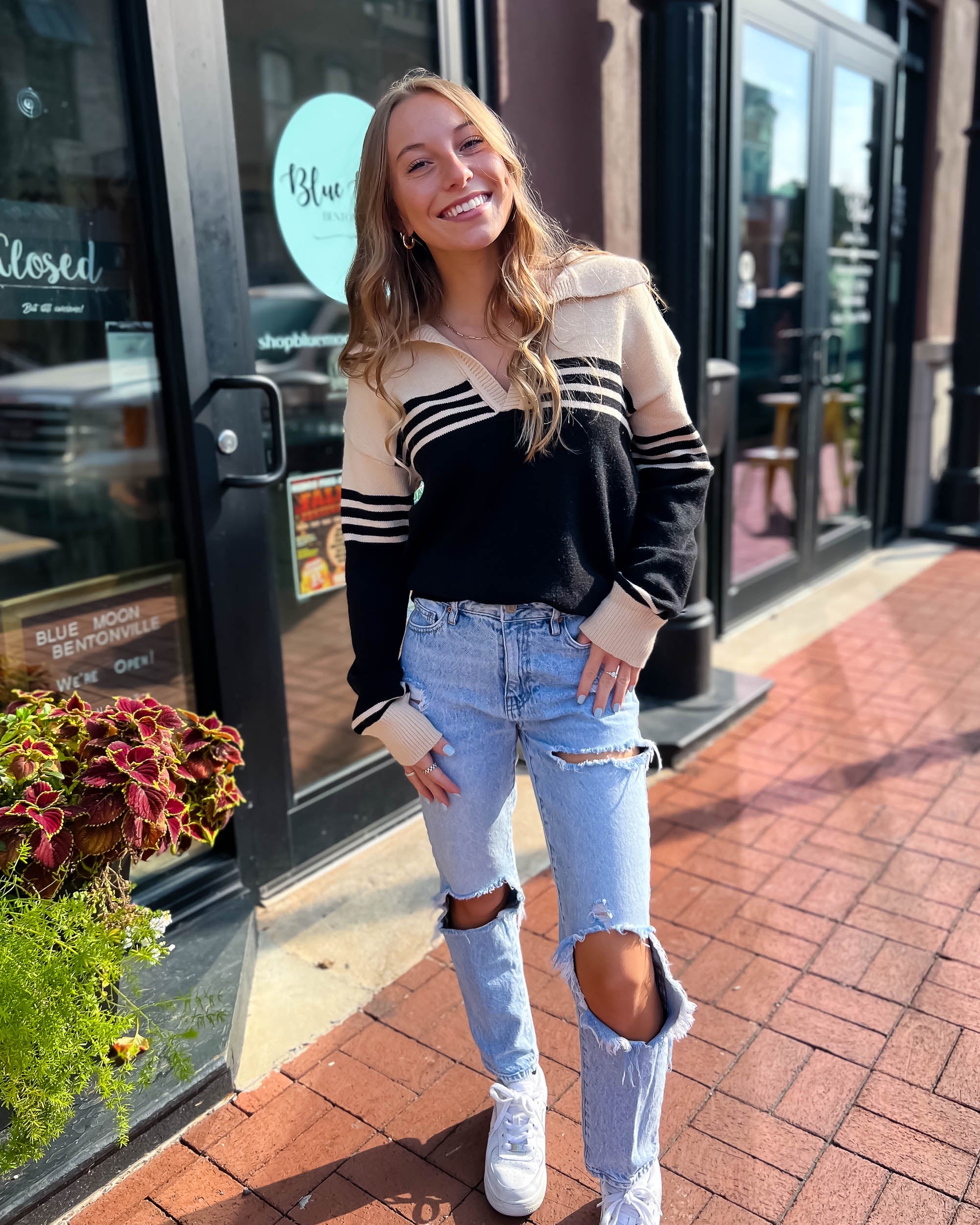 Beige/Black Striped Notch Collar Sweater
The beige and black stripes are as timeless as a stroll through Bentonville's historic district, and the notch collar adds a touch of sophistication. Whether you're exploring local art galleries or meeting friends for coffee, this sweater exudes elegance and comfort.
Designed for both style and coziness, this sweater is a go-to choice for any Bentonville occasion. The classic design and soft fabric ensure you look great and feel comfortable, no matter the season.
Details + Care
Color: Beige and black 
Fabric Content: 30% polyester; 28%acrylic; 23% nylon; 19% viscose
Care: Gentle wash cold; flay dry; for best results dry clean
Fits true to size