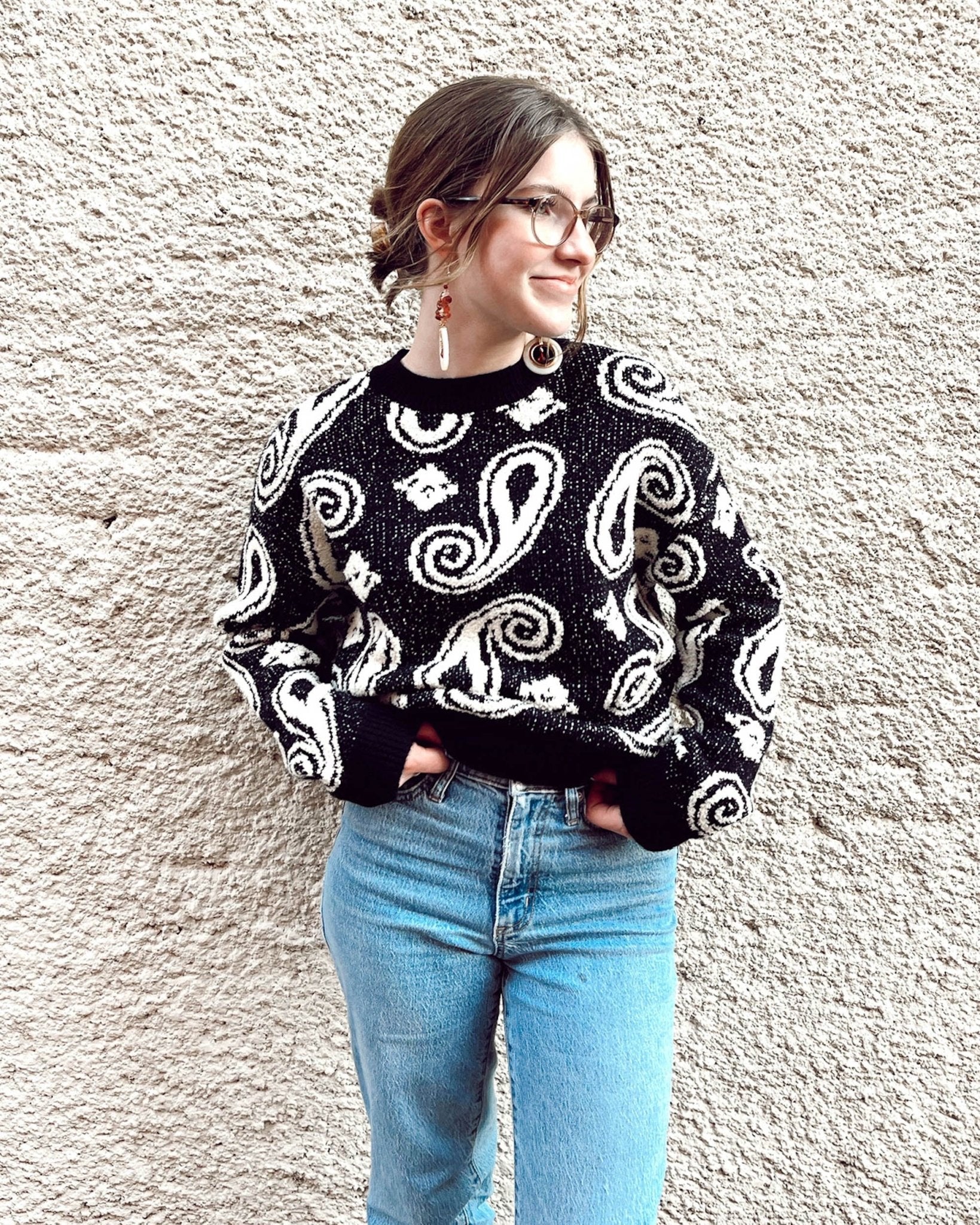 Black Paisley Pattern Sweater
We have so much love for this paisley sweater!!  Go casual with your favorite pair of jeans, or give it a pop of color with a fun pencil skirt!
Color: black & white
47% acrylic, 40% nylon, 18% polyester
Care: Gentle wash cold; lay flat to dry
Fits true to size; go up a size for a more oversized fit
Items typically ship within 1-3 business days.
Blue Moon Bentonville, 114 W. Central Ave., Bentonville, AR 7212 (479) 657-6723