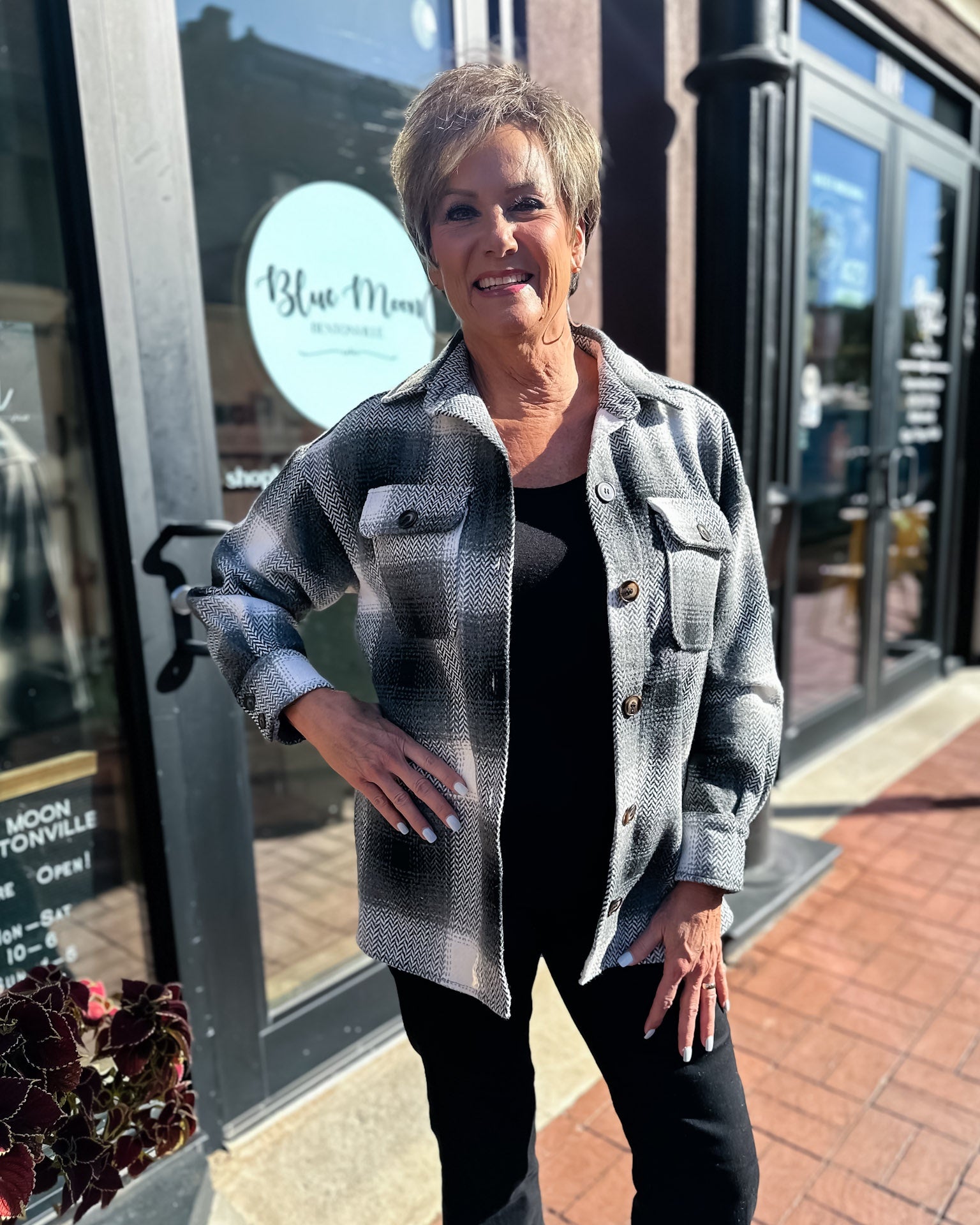 Black Plaid Flannel Jacket
Wrap yourself in timeless style with our Black Plaid Flannel Jacket. This jacket is a wardrobe essential for anyone in Bentonville looking for a blend of comfort and classic fashion.
The black and plaid design adds a touch of rustic charm, perfect for those casual Bentonville weekends or cozy nights by the fire. This jacket is versatile enough to complement any outfit, whether you're exploring Bentonville's natural beauty or catching up with friends.
Details + Care
Color: Black and white plaid
Fabric Content: 80% Polyester; 20% wool
Care: Hand wash cold; separately; hang to dry 
Fits true to size