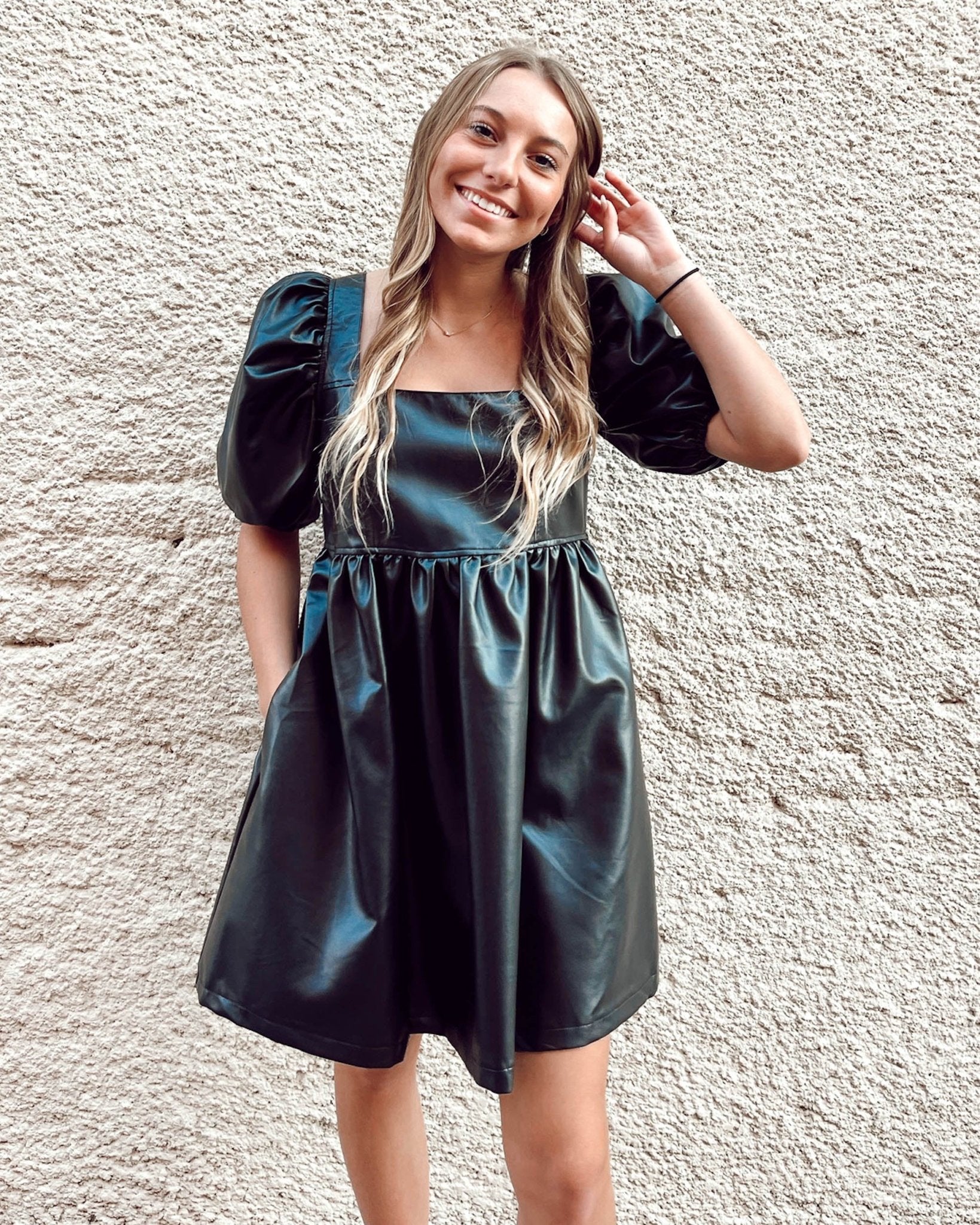 Black Pleather Babydoll Dress
We love this adorable dress!! Perfect dressed up or down. Check out our other dress in olive green!
Color: black pleather
55% PU, 45% viscose
Care: hand wash cold; lay flat or hang to dry
Fits true to size
Items typically ship within 1-3 business days.
Blue Moon Bentonville, 114 W. Central Ave., Bentonville, AR 72712 (479) 657-6723