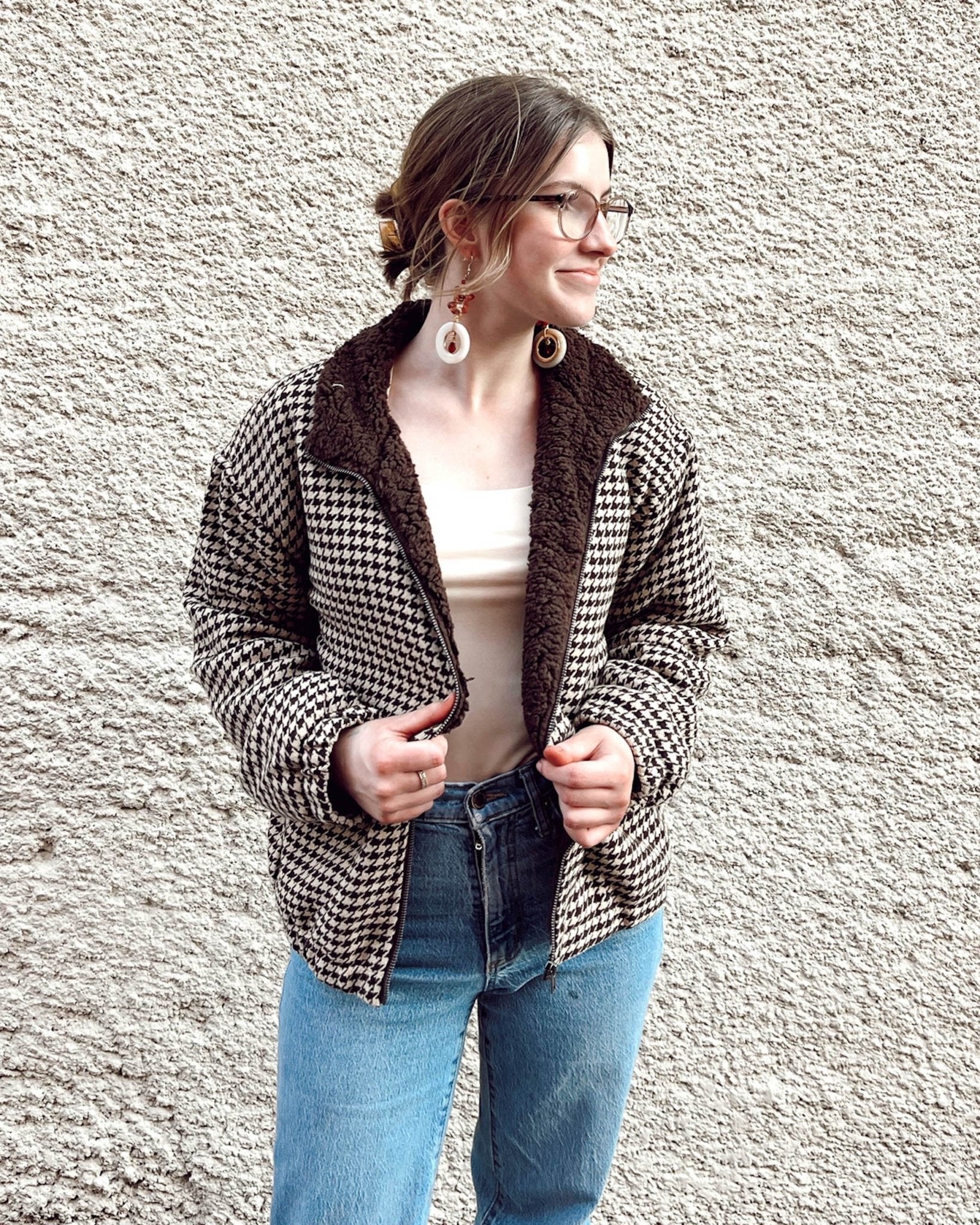 Brown Houndstooth Jacket
Who doesn't love a good jacket?! This one is a new favorite - it goes with almost anything and is so cozy!
Color: light/dark brown
100% polyester
Care: Machine wash cold; hang or lay flat to dry
Fits true to size
Items will typically ship within 1-3 business days.
Blue Moon Bentonville, 114 W. Central Ave, Bentonville, AR 72712 (479) 657-6723