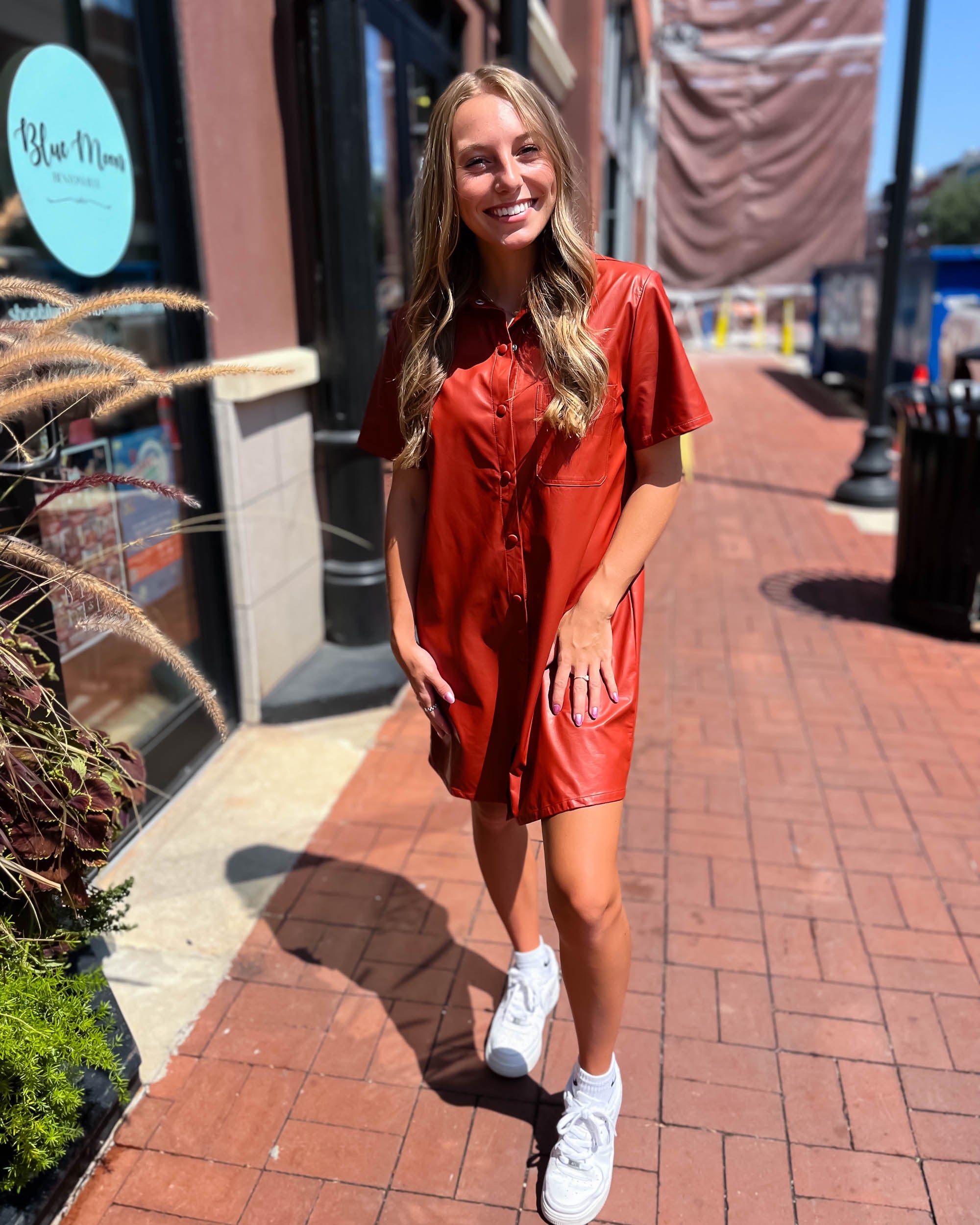 Cognac Faux Leather Shirt Dress
Elevate your style with our Cognac Faux Leather Shirt Dress. This dress is the perfect blend of sophistication and edginess, ideal for those who appreciate a bold fashion statement in Bentonville.
The rich cognac color exudes warmth and confidence, making this dress ideal for dressing up on Bentonville's special occasions or adding a touch of flair to your everyday look. Whether you're exploring Bentonville's historic district or heading out for a night on the town, this dress will make you look effortlessly chic.
Details + Care
Color: Copper 
Fabric content: 55% Cotton; 45% Polyurethane
Care: Hand wash cold; Line dry
Fits true to size