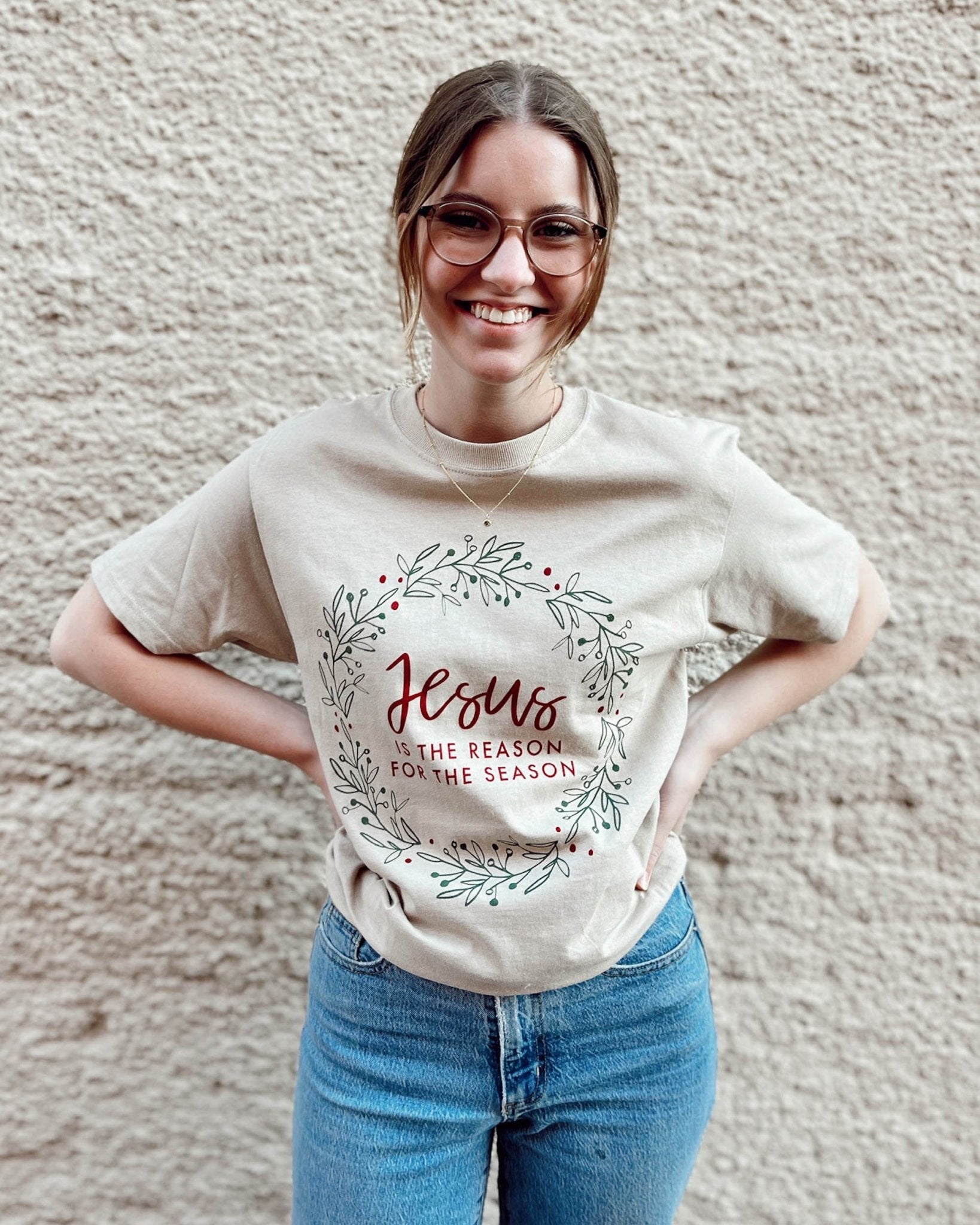 Jesus is the Reason T-Shirt
Show others what the Christmas season is really about. We love this simple t-shirt with a BIG message! 
Color: Light Beige with red and green lettering
100% cotton
Care: Hand wash cold; tumble dry low
Fits true to size
Items typically ship within 1-3 business days.
Blue Moon Bentonville, 114 W. Central Ave., Bentonville, AR 72712 (479) 657-6723