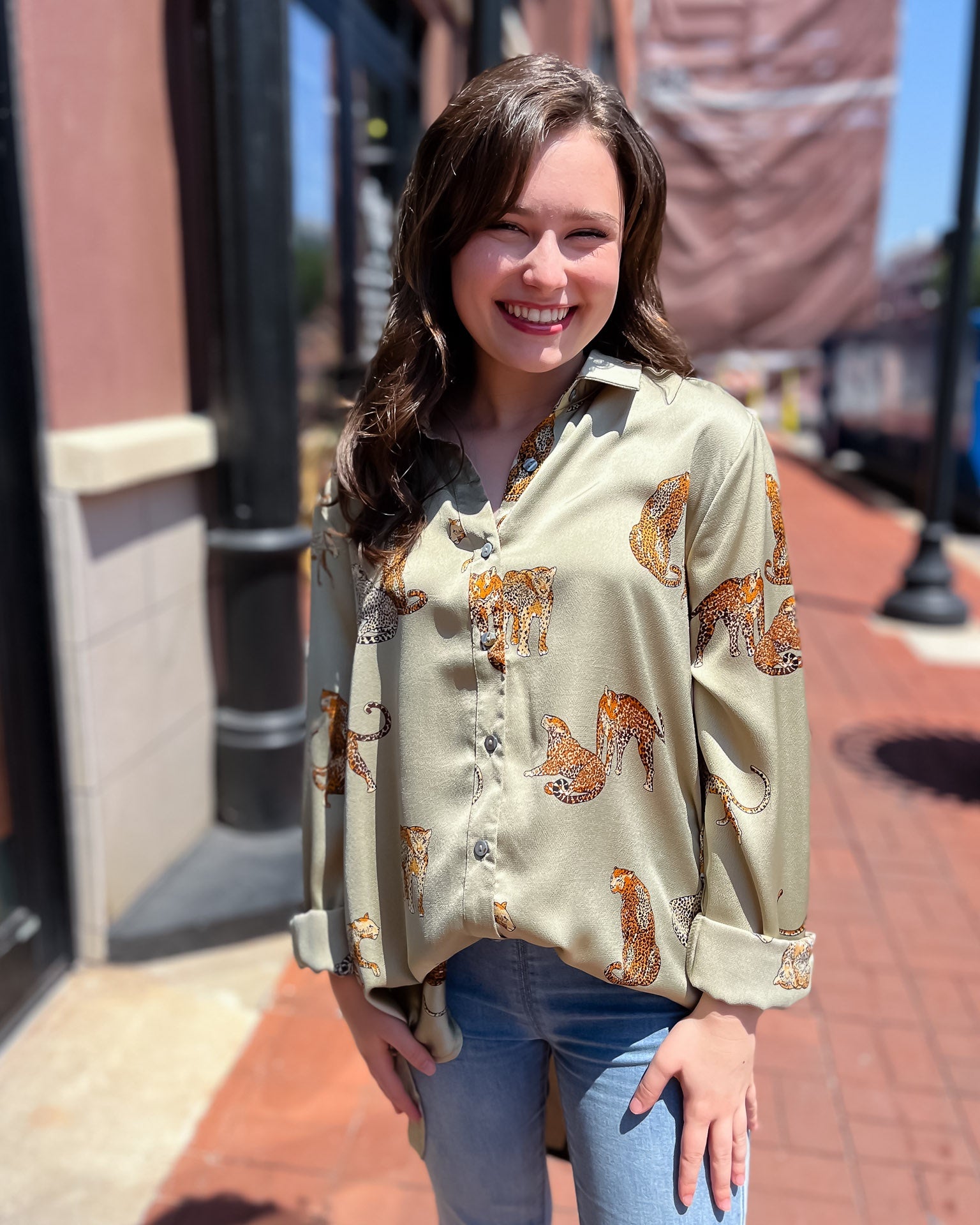 Lt. Olive Satin Leopard Blouse
Elevate your style with our Lt. Olive Satin Leopard Blouse. This blouse is a versatile addition to your Bentonville wardrobe, perfect for those who appreciate a blend of elegance and a touch of wild charm.
The light olive color exudes a sense of sophistication, making it ideal for those special occasions in Bentonville when you want to look effortlessly chic. What sets this blouse apart is the subtle leopard print in satin, adding a dash of playfulness and trendiness to your look. Whether you're attending a Bentonville event or dressing up for a night out, this blouse offers a perfect combination of style and comfort.
Details + Care
Color: Olive
Fabric Content: 100% Polyester
Care: Hand wash cold; Hang to dry
Fits true to size