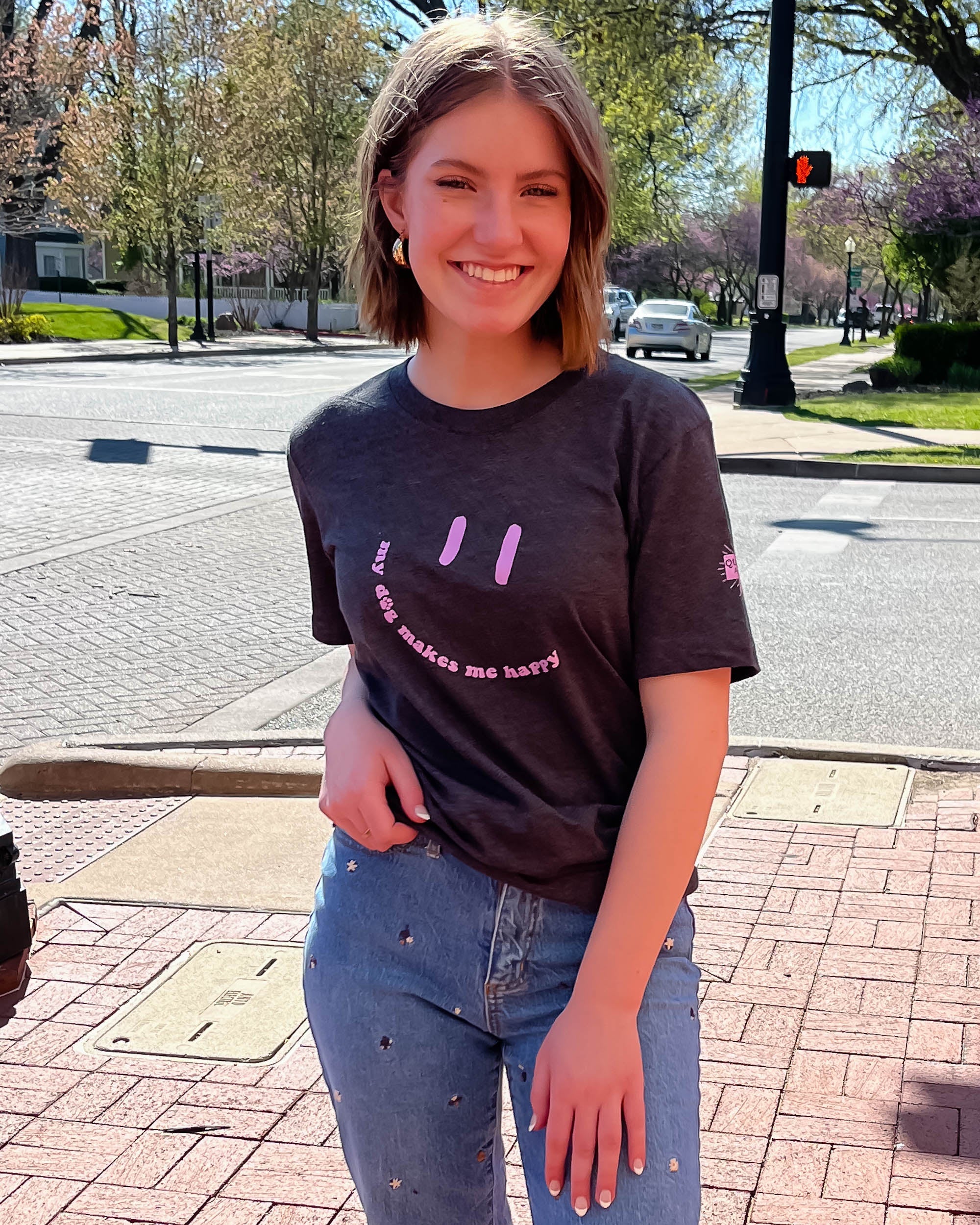 My Dog Makes Me Happy T-shirt
Introducing the shirt that will bring a smile to your face and warmth to your heart - the "My Dog Makes Me Happy" graphic tee! Featuring a playful and fun smiley face design, this shirt is the perfect way to express your love for your furry best friend.
Made from soft and comfortable materials, this tee is perfect for those lazy days spent lounging around with your dog or for taking them out for a walk in the park. And even better.....American families in need will be fed with the purchase of this great t-shirt!
So why wait? Get your paws on this "My Dog Makes Me Happy" graphic tee today and let everyone know that your furry friend is your source of joy and happiness!
Details + Care
Brand: Qualified Apparel donates 10 meals to American families in need with the purchase of every shirt
Color: charcoal grey with bright purple printing
52% cotton, 48% polyester
Care: Turn inside out, Machine wash cold; Hang or line dry
Unisex fit; Fits true to size