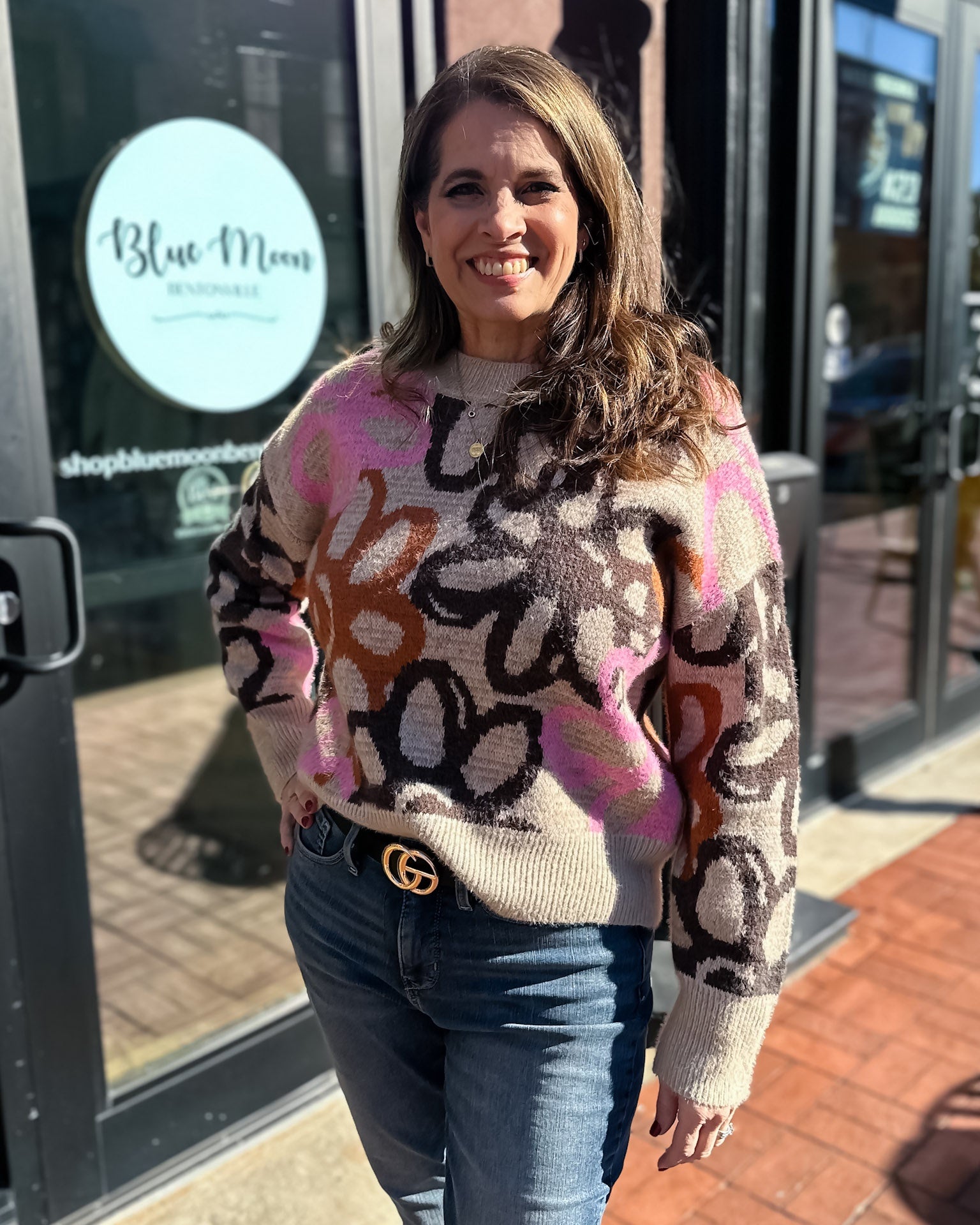 Oatmeal Floral Print Sweater
The oatmeal color is as comforting as Bentonville's cozy coffee shops, and the delicate floral print adds a touch of sophisticated charm. Whether you're strolling through Bentonville's historic district or meeting friends for a relaxed evening, this sweater exudes beauty and comfort.
Designed for both style and coziness, this sweater is your go-to choice for any Bentonville occasion. The classic design and soft fabric ensure you look great and feel at ease, making it a versatile piece that pairs well with various outfits.
Details + Care
Color: Oatmeal, brown, pink, burnt orange 
Fabric Content: 54% nylon, 46% acrylic
Care: Hand wash cold; Line dry; iron low heat
True to size