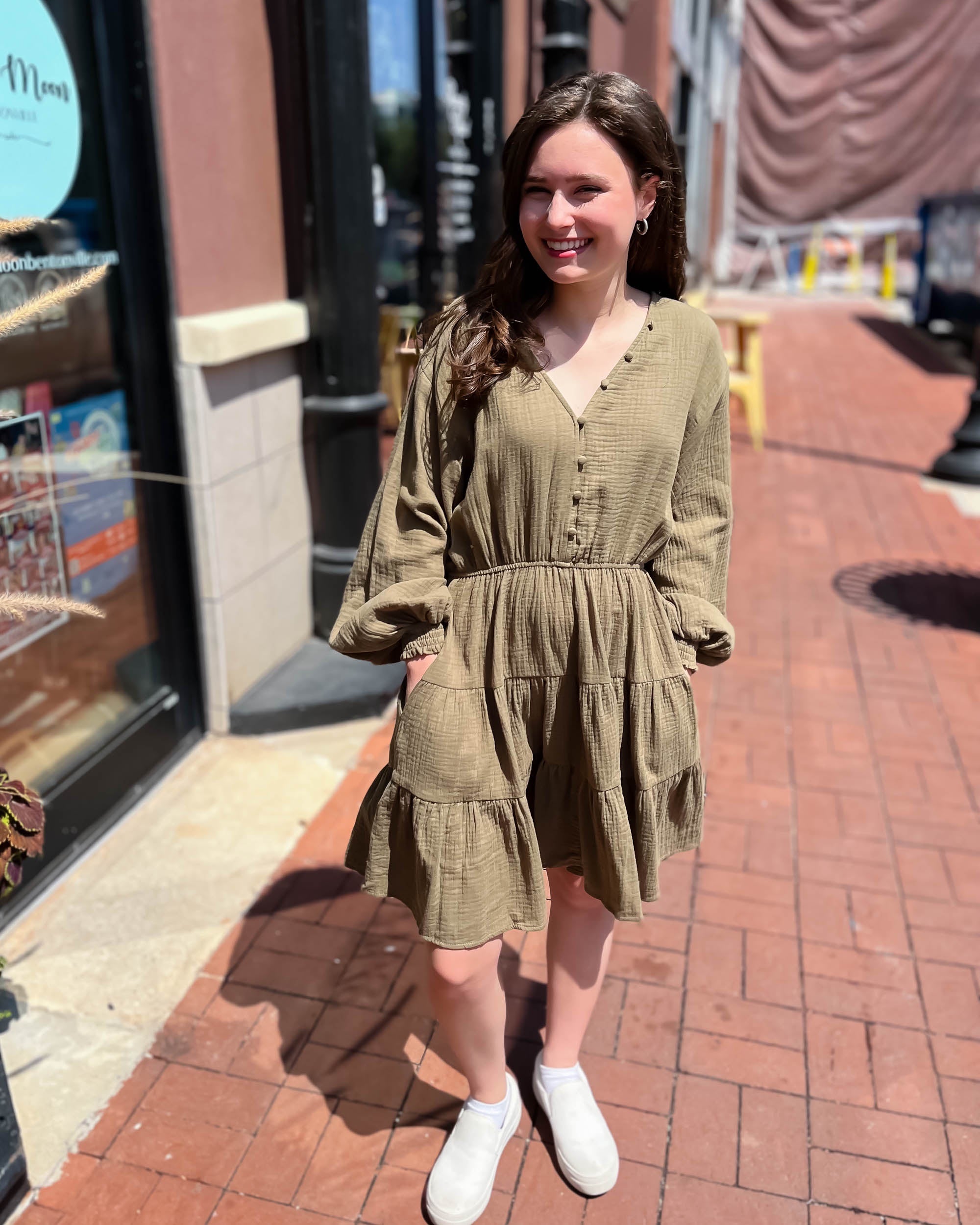 Olive Gauze Tiered Dress
Elevate your style with our Olive Gauze Tiered Dress. This dress is a versatile addition to your Bentonville wardrobe, perfect for those who appreciate a blend of comfort and classic fashion.
The olive green color is as fresh and vibrant as a Bentonville garden in spring, and the tiered design adds a touch of relaxed sophistication. Whether you're strolling through Bentonville's parks or enjoying a leisurely day out, this dress will make you look effortlessly chic.
Details + Care
Color: Olive 
Fabric Content: 100% cotton
Care: Hand wash cold; lay flat to dry; iron cool
Fits true to size