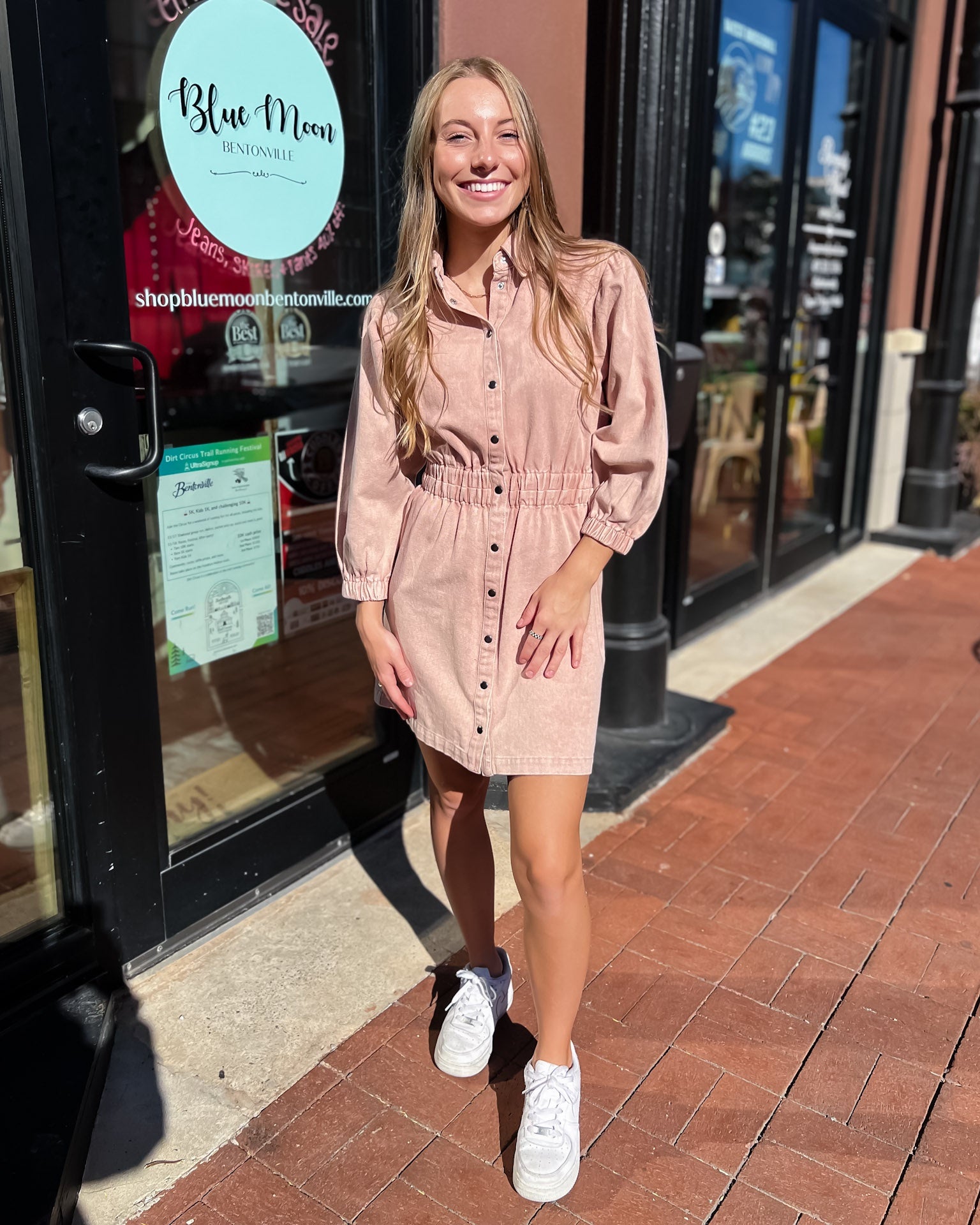 Pink Denim Button-down Dress
Step into the spotlight with our Pink Denim Button-Down Dress. This dress is a vibrant addition to your Bentonville wardrobe, perfect for those who embrace both casual comfort and a splash of playful charm.
The lively pink hue is reminiscent of a Bentonville sunset, and the denim fabric adds a touch of relaxed sophistication. Whether you're exploring local Bentonville hotspots or headed for a leisurely day out, this button-down dress effortlessly blends style with comfort. 
Details + Care
Color: Pink 
Fabric Content: 100% cotton
Care: Hand wash cold separately; hang to dry