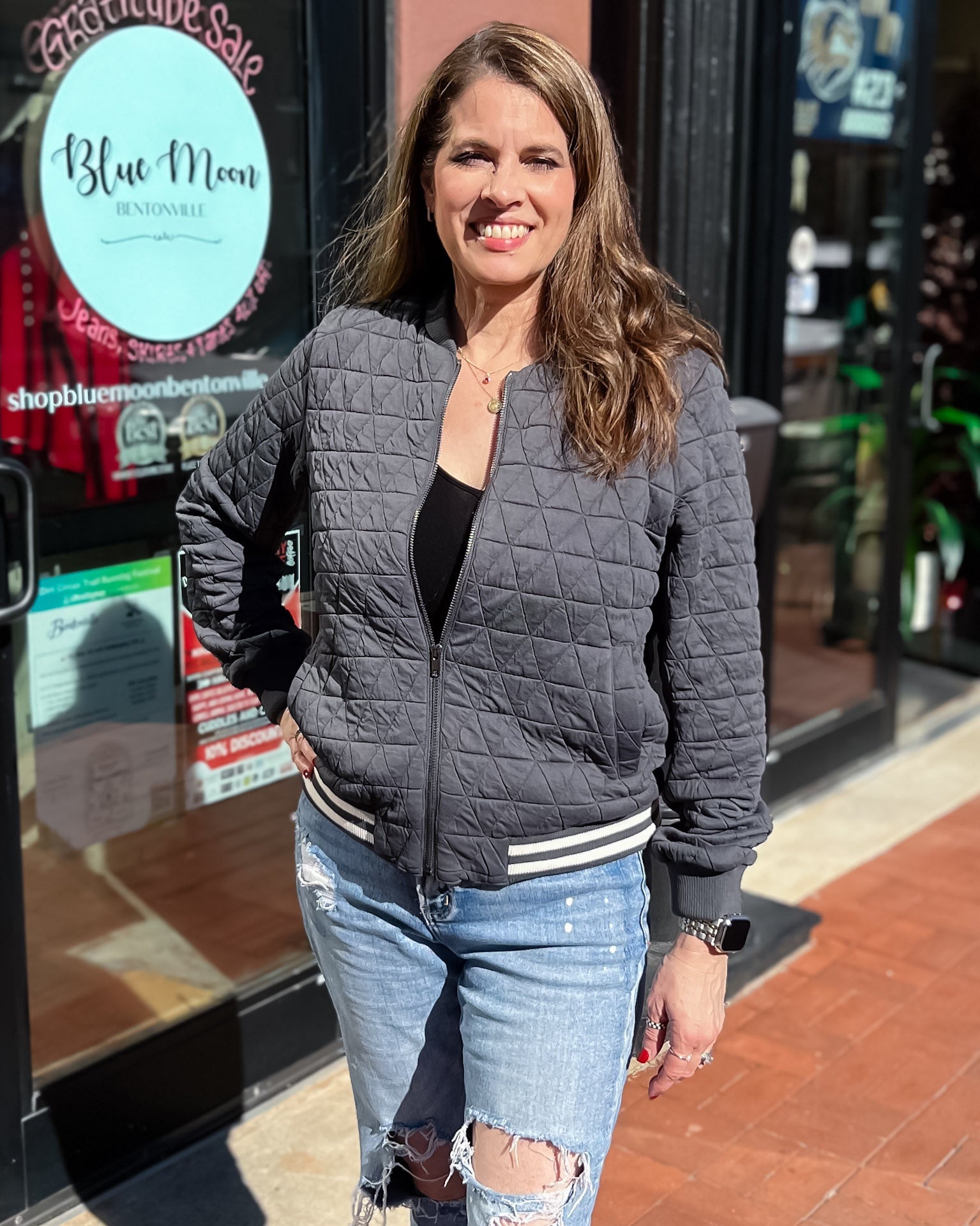 Slate Grey Jacquard Bomber Jacket
Elevate your style with our Slate Grey Jacquard Bomber Jacket. This jacket is a versatile addition to your Bentonville wardrobe, perfect for those who appreciate a blend of urban edge and timeless sophistication.
The slate grey color exudes a sense of modernity, making it ideal for those cool Bentonville days when you want to stay both stylish and cozy. The jacquard pattern adds a touch of texture and sophistication, elevating your look whether you're exploring Bentonville's urban scene or heading out for a casual day.
Details + Care
Color: Slate Grey
Fabric Content: 95% Polyester; 5% Spandex: Lining 100% Polyester
Care: Gentle wash cold; Hang dry