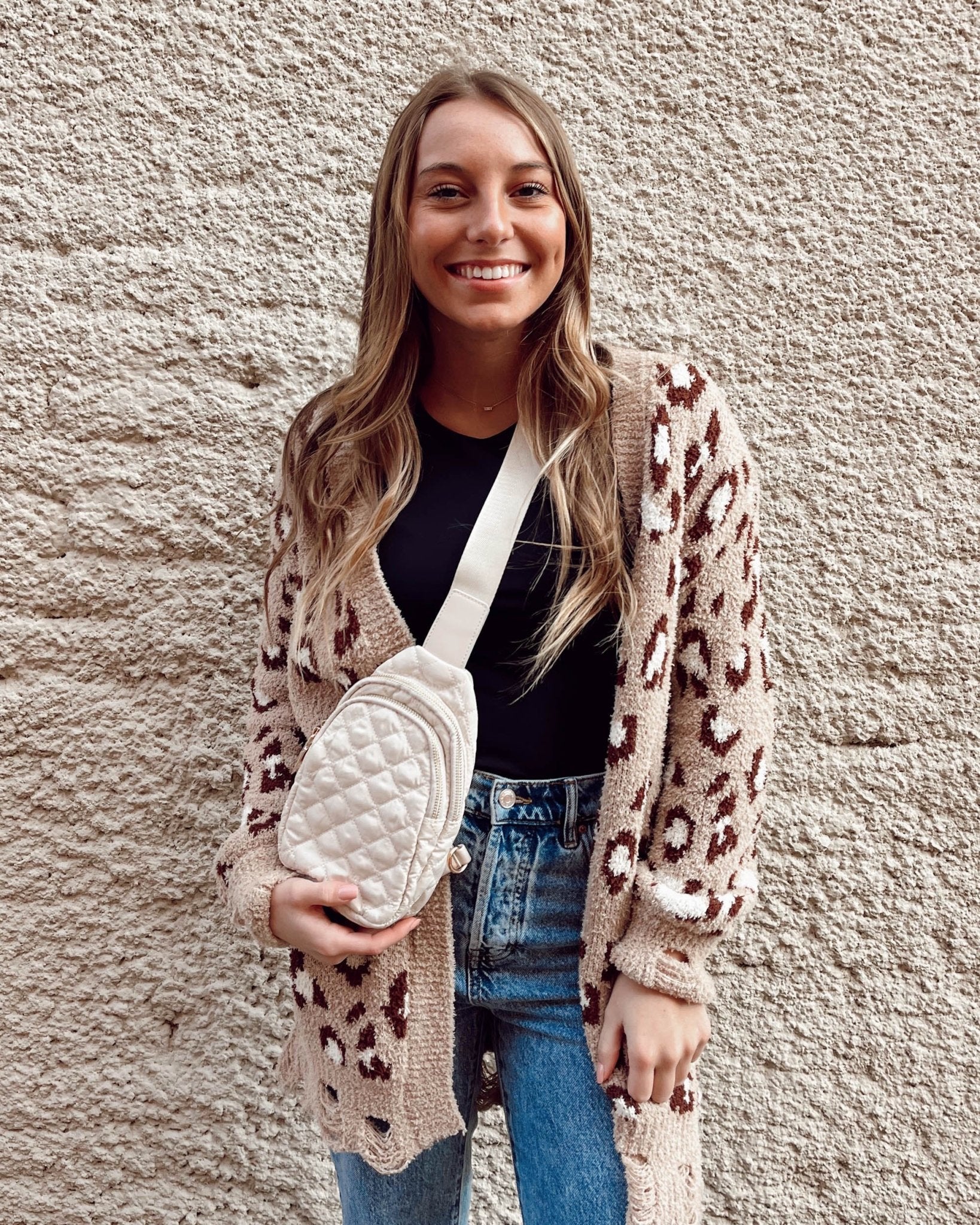 Soft Knit Leopard Cardigan
This cardigan is oh-so-soft-and-cozy!  Wear it as lounge wear or dress it up for the office. You will love the distressed style!
Color: taupe with ivory & brown spots
Care: Machine wash with cold water; Line drt
Fits true to size
Items typically ship within 1-3 business days.
Blue Moon Bentonville, 114 W. Central Ave., Bentonville, AR 72712 (479) 657-6723