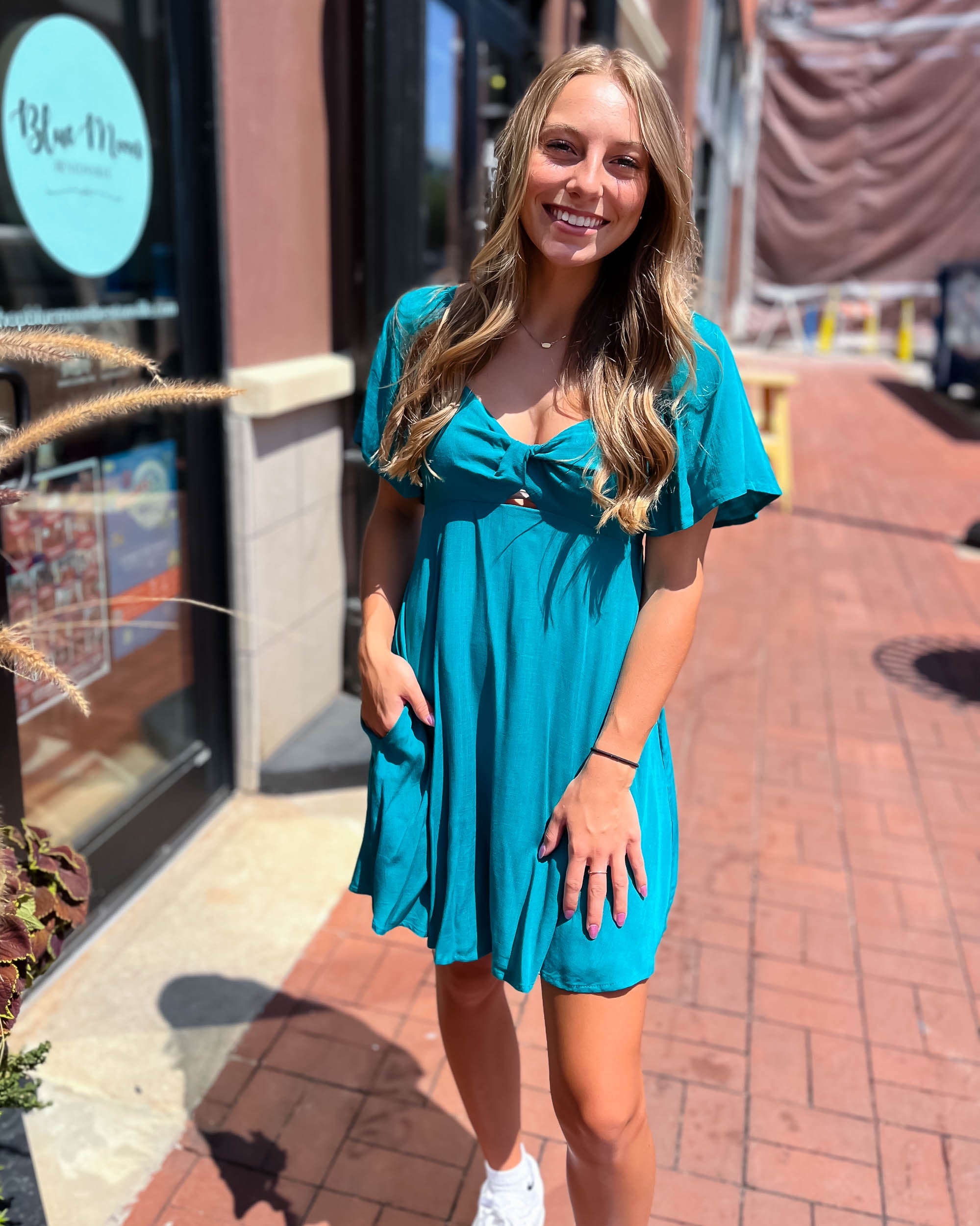 Teal Mini Dress w/Twisted Bodice
Make a stylish statement with our Teal Mini Dress featuring a Twisted Bodice. This dress is the epitome of elegance and sophistication, perfect for those who want to make an impact in Bentonville.
The rich teal color is as captivating as the clear waters of Bentonville's lakes, and the twisted bodice adds a touch of modern flair. Whether you're attending a special event in Bentonville or simply want to turn heads wherever you go, this mini dress will make you look effortlessly chic and glamorous.
Details + Care
Color: Teal 
Fabric Content: Outer and Lining; 100% Rayon 
Care: Hand wash cold; Lay flat to dry
Fits true to size