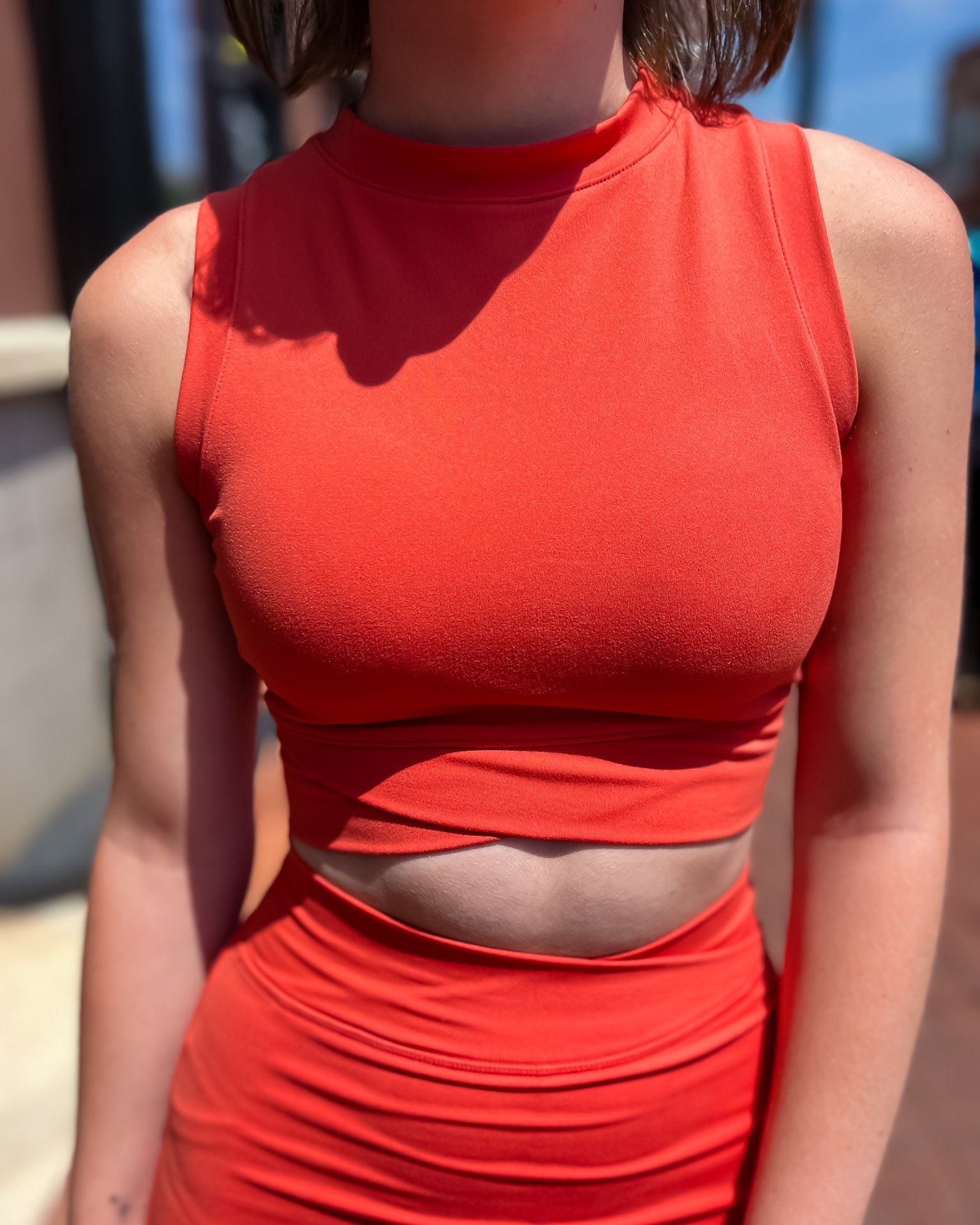 Winter Coral Venice Crossover Active Top
Designed to elevate your workout wardrobe, our vibrant Winter Coral Venice Crossover Active Top features a modern crossover design, adding a trendy touch to your active ensemble.
Crafted with high-quality materials, this top ensures both comfort and flexibility during your activities. The moisture-wicking fabric keeps you dry and fresh, making it ideal for intense workouts or outdoor adventures.
The flattering silhouette and crossover style create an eye-catching look that complements your active lifestyle. Whether you're at the gym, on a run, or simply staying active, this top is the perfect choice for both fashion and performance.
Embrace the vibrant energy of coral and conquer your active pursuits with flair. Upgrade your workout wardrobe and make a statement with this versatile and chic active top! Pair it with our matching skort.
Details + Care 
Color: Winter Coral
Fabric content: 76% Polyester, 24% Spandex
Care: Machine wash cold; Tumble dry low