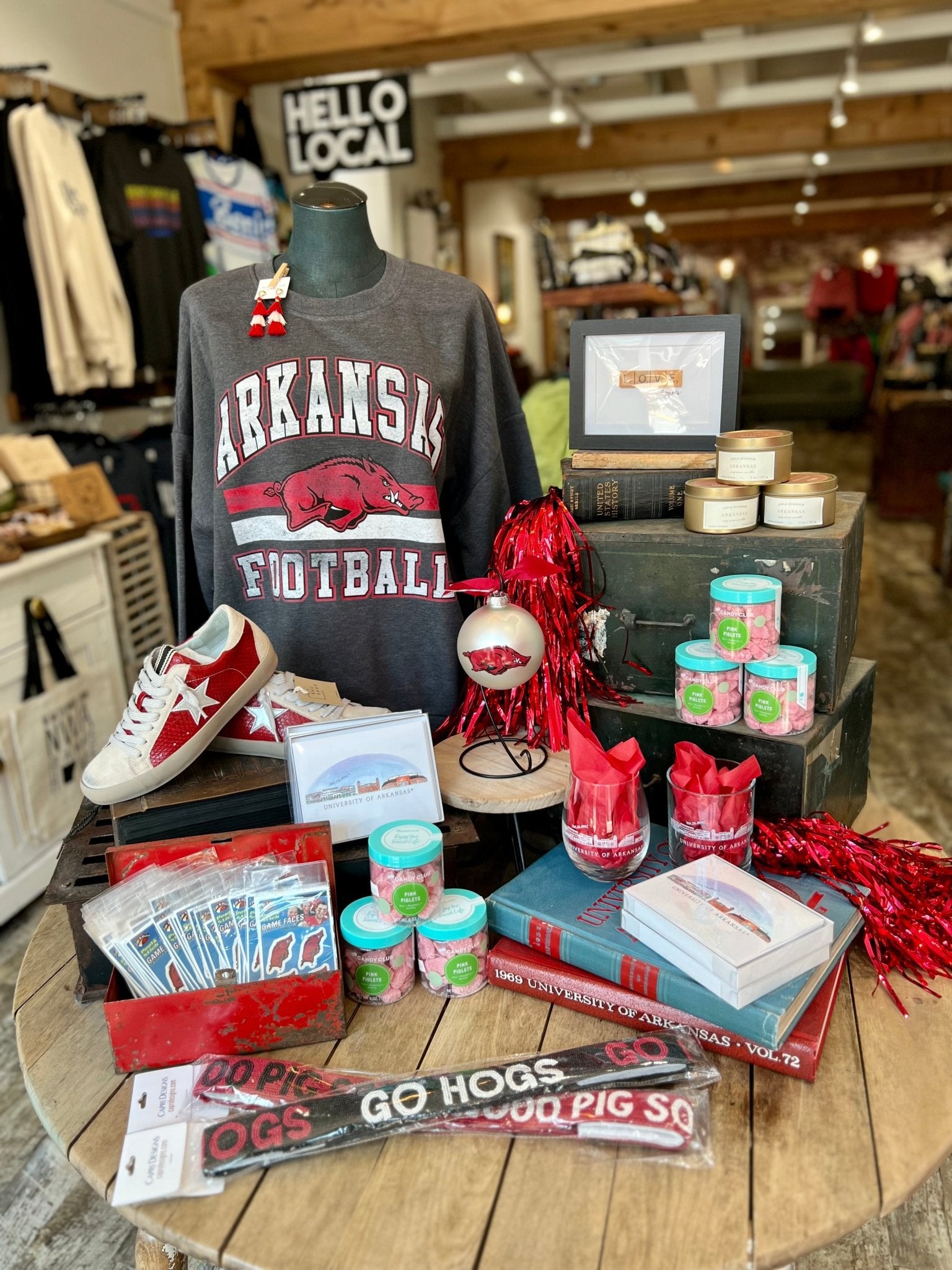 Shopping in Bentonville, AR 🛍️🌟
Looking for a shopping adventure in Bentonville, AR? Look no further! Get ready to explore the charming downtown and vibrant shops of this lovely town. 🛍️🌟
Blue Moon Bentonville is a must-visit destination for any shopaholic. Nestled in the heart of downtown Bentonville, this women's boutique offers a delightful array of stylish finds that'll make your shopping spree an absolute blast.
Looking for that perfect Razorback tee or sweatshirt to flaunt your love for the University of Arkansas? Look no further than Blue Moon! Their collection of Razorback apparel and gear is like a touchdown for your wardrobe. Whether you're cheering from the stands or catching the game from your couch, you'll be rocking that Razorback pride in style.
But that's just the beginning of the treasure trove at Blue Moon. Are you in the mood for a shopping spree that combines class, trendiness, and comfort? Well, you're in for a treat! Blue Moon offers a wide variety of women's clothing that's as chic as it is comfy. From classy dresses to trendy casual wear, they've got your back for any occasion.
Now, let's talk accessories and gifts – the cherry on top of any shopping adventure. Blue Moon's selection of accessories is like a treasure chest of style. Whether you're into statement earrings, stylish handbags, or trendy shoes, you'll find the perfect pieces to elevate your look.
And let's not forget about the local souvenirs and Bentonville-themed items. Whether you're a local looking to show some hometown love or a visitor wanting to take a piece of Bentonville with you, Blue Moon's got just the thing. These souvenirs are more than just items – they're memories waiting to be cherished.
What makes Blue Moon Bentonville truly special is their commitment to quality. Every item they offer isn't just about looking great – it's about feeling great too. Their goal is to provide you with products that boost your confidence and add a little extra sparkle to your day.
So there you have it, folks! Blue Moon Bentonville is your go-to spot for all things stylish, spirited, and soul-lifting. From Razorback gear to local souvenirs, they've got a little something for everyone. Next time you're in the mood for a shopping adventure, head on over and let the good vibes flow. If you can't make it downtown, shopping is easy at shopbluemoonbentonville.com. Happy shopping, smiling, and styling! 🛒👗🎁 #ShopBentonville #ShopLocal #RazorbackPride