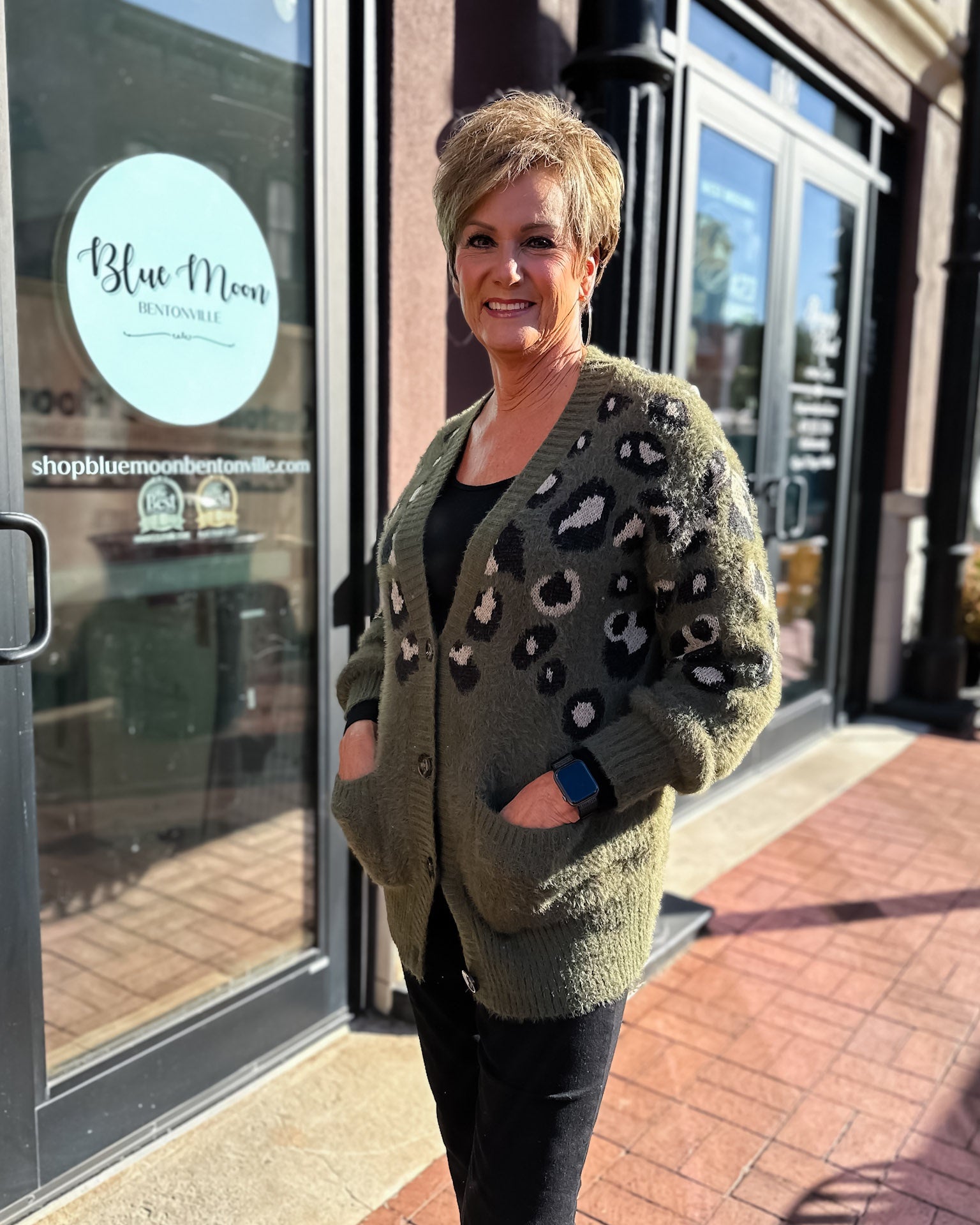 Olive Leopard Print Cardigan
Elevate your style with our Olive Leopard Print Cardigan. It's the perfect blend of chic and versatile, a must-have for Bentonville fashion enthusiasts.
The olive green base provides a touch of sophistication, while the leopard print adds a bold, trendy edge. Whether you're strolling through Bentonville's downtown or meeting friends for coffee, this cardigan is your go-to choice for effortless style.
Details + Care
Color: Olive green
Fabric Content: 100% Acrylic 
Care: Dry clean only; color will bleed
True to size