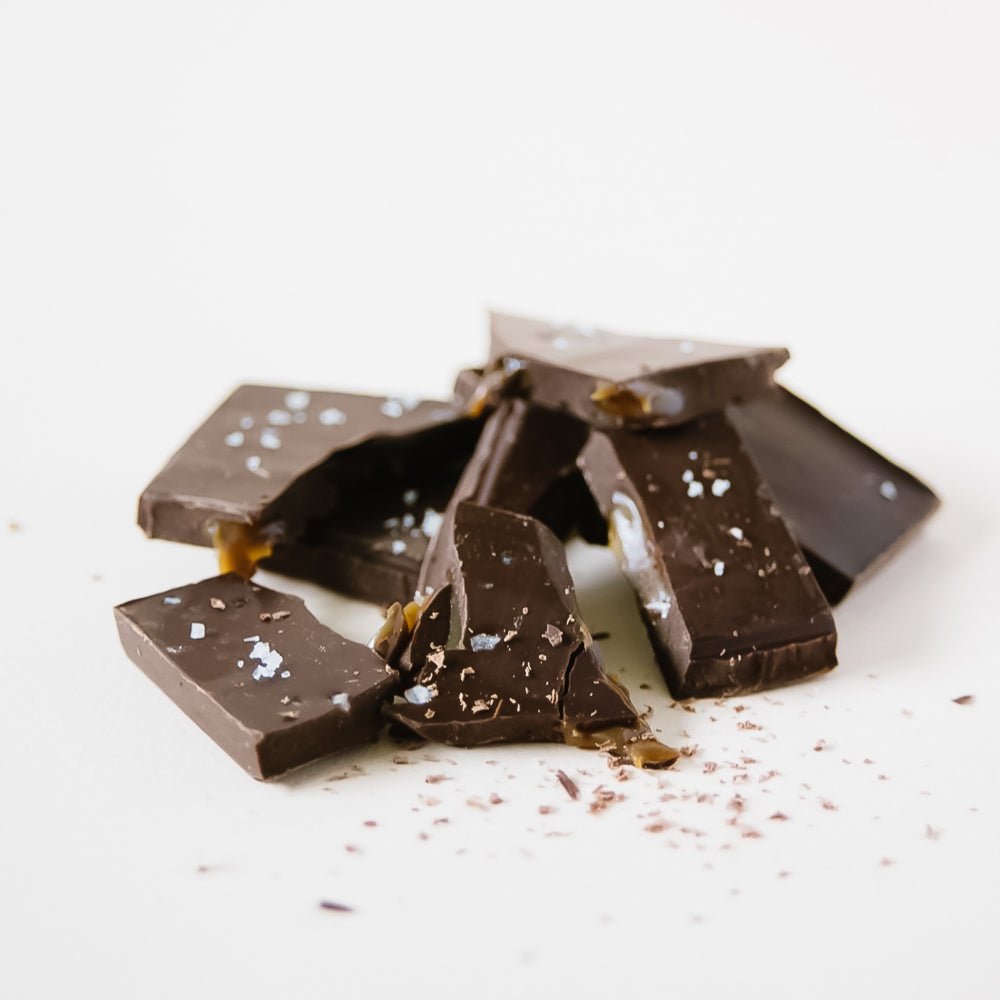 Sweeter Card
When just a greeting card isn't quite enough, but a fancy gift is too much.....enter Sweeter Cards!  The Greeting Card + Chocolate Bar All in One is just right with a sweet & fun message & the most delicious sea salt caramel dark chocolate ever.  Made in St. Louis, each batch is hand-stirred in copper kettles & made with love. 
Let us know if you're sending this as a gift to someone, & we will happily handwrite a note inside for you!
Raising the (chocolate) bar on greeting cards.
Items take 1-3 business days to ship.
Blue Moon Bentonville, 114 W. Central Ave., Bentonville, AR 72712 (479) 657-6723